How can you get a 32% response rate?
We did! For our 2017 Holiday Campaign, we decided to make it extra interactive. We conceived a highly organized and personalized (and FUN) campaign to stand out from the generic campaigns that tend to go out during the holidays.
To accomplish this, our design team created goofy caricatures of our reps to send out on our holiday cards. On the back of those cards were personalized URLs (PURLs) for each person to go to, confirm their delivery information and customize their cookies!
Our goal was a 15% response rate.
When we consult with our customers with their marketing campaigns, we feel it's imperative to state the objectives and goals for each campaign.  For this one, it wasn't too complicated.  We wanted to show customer appreciation for their trust and confidence in us while demonstrating our capabilities.
Here are our Account Managers' gingerbread people: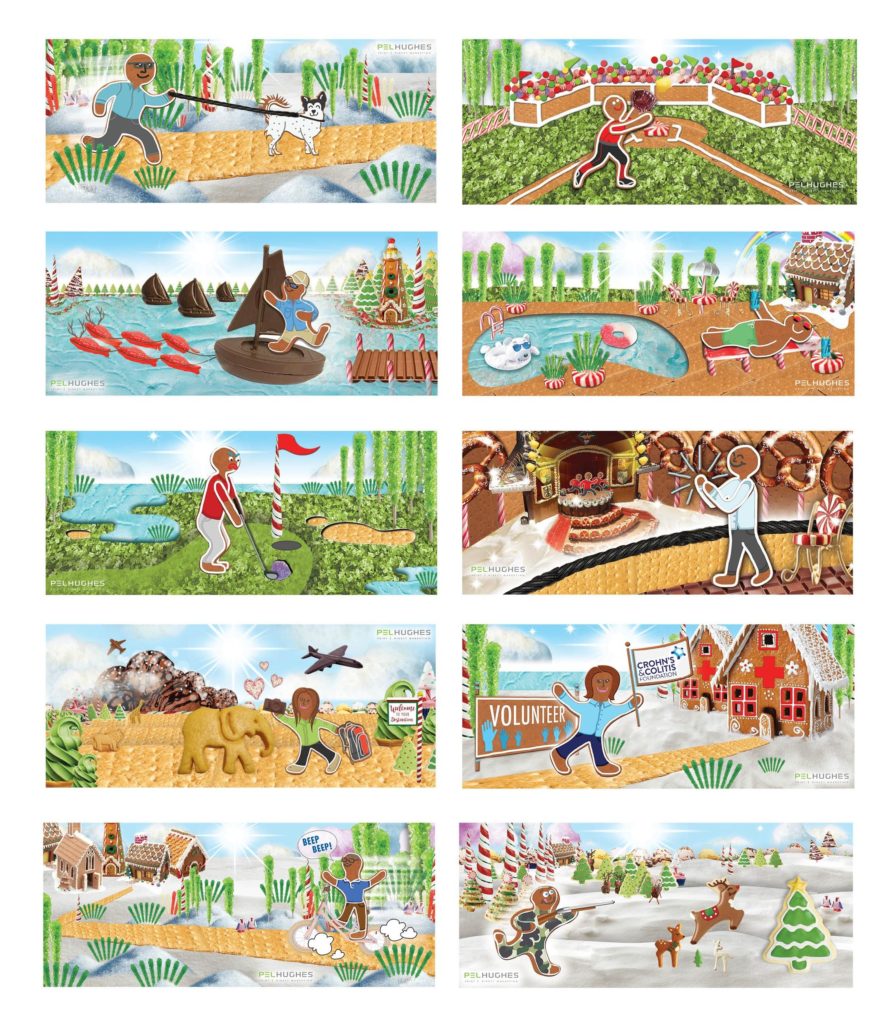 Here are samples of the PURL pages: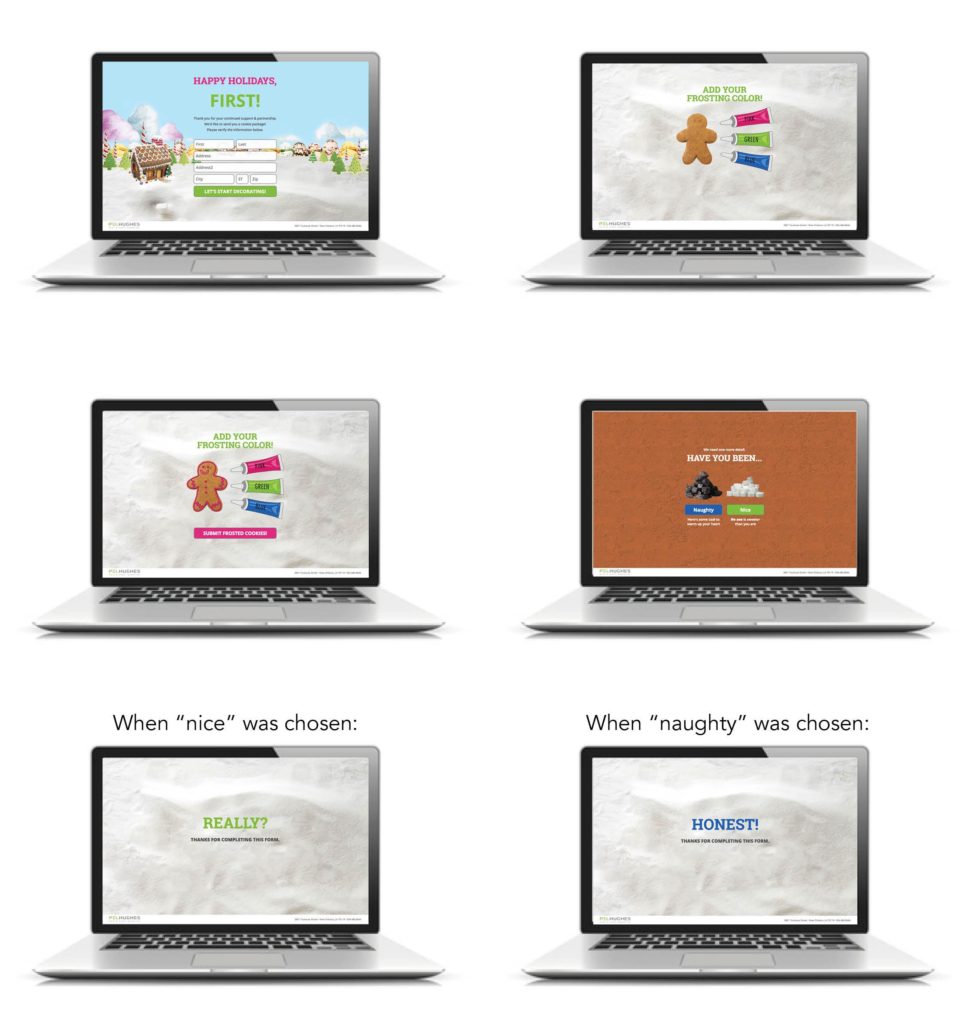 It was critical for customers to confirm their delivery information because we had to deliver their personalized gifts. After the user confirmed their delivery address and filled out the rest of the form, we gathered the information and did 3 shipments/deliveries of cookies. As with all campaigns, timing is crucial.
We set a deadline for our customer's to fill out the form so they would receive cookies before Christmas!
Here are cookies and the boxes they came in: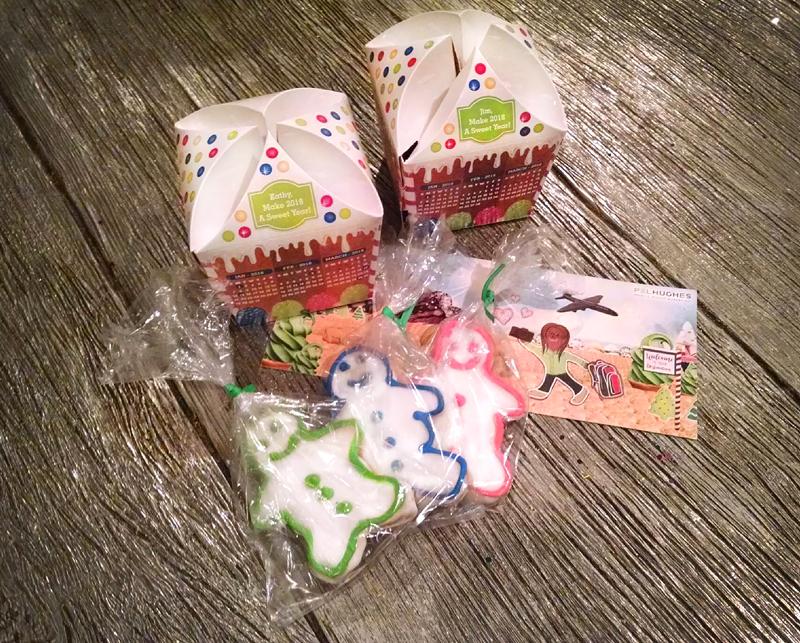 So, which color "won" the cookie color contest? Drumroll please…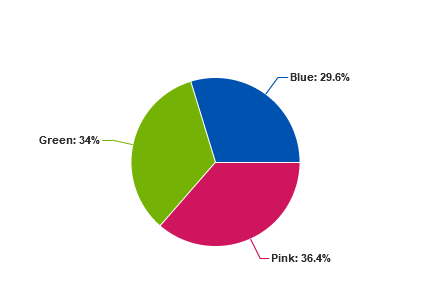 It's PINK for the win!
Our color choices say something about us and can give insight to savvy marketers who can incorporate this insight into future marketing efforts.
Studies show that certain colors trigger emotions in all of us so for instance our pink choice signifies caring, compassion, and love so we now know that the majority of our respondents are very compassionate folks (but we already knew that!) so our marketing efforts should reflect those traits so it can be appealing to our target audience.
We had over 330 replies, most coming in the first few days of the mailing. And then a larger second wave coming in when we sent our follow-up email:

What did we learn? How do YOU get a 32.5% response rate?
Make it engaging. There's no point in delivering or shipping cookies to your favorite customers if you don't have their attention. If they have to work for it, you know you've got their eye.
Have fun with it and make it personal. Please take note that we designed these gingerbread caricatures based on our account managers' tastes and hobbies. You have to hope that our customers learned a bit more about each rep, or they got a good laugh out of it. With database marketing, personalization is key to getting the response you desire.
Mail EARLY. Execution and timing are key with any campaign. We mailed these cards on November 29th. So that means we were probably some of the first holiday cards to hit these folks' mailboxes. Meaning they hadn't been inundated with sweets yet either!
Mail to a clean list. We didn't get one piece of return mail from this mailing because we sent the requests for lists to our reps on November 1st with a due date of November 17th! Now, we know that's early, but because we got clean lists a full 6 weeks before Christmas, we were able to really hit the people we wanted to get in front of.
This can work any time of year. Make it around any holiday. Cinco de Mayo, National Talk Like a Pirate Day…whatever floats your boat!
Each of these best practices make your marketing dollars go further and make your campaign more successful. Curious about how to get a campaign like this started for your company? Email us today at info@pelhughes.com and we'll set you up with one of those goofy Account Managers you saw above.
https://pelhughes.com/wp-content/uploads/2018/01/Pel-Hughes-Successful-2017-Holiday-Campaign-_-PEL-HUGHES-print-marketing-new-orleans.png
249
476
PelHughes
https://pelhughes.com/wp-content/uploads/2017/09/PH-LOGO-300PX-2.png
PelHughes
2018-01-16 07:19:30
2018-01-11 07:41:18
Pel Hughes 2017 Holiday Campaign