Non-Profit Marketing: Lincoln University's Fundraiser 

The experts at Pel Hughes were thrilled to contribute graphic design and non-profit marketing insight to Lincoln University's recent fundraising campaign for Giving Tuesday. Lincoln University is a premier liberal arts college in Pennsylvania. As the first historically Black institution to grant degrees, Lincoln University has earned a reputation for excellence since its founding in 1854. Like other higher education institutions, Lincoln University relies on fundraising to give current and prospective students access to life-changing opportunities. The school's participation in Giving Tuesday—a global philanthropic initiative that occurs every Tuesday after Thanksgiving—was an inspiring success.
Fundraising and Non-Profit Marketing
Raising funds is the lifeblood of any non-profit organization. Every successful fundraiser involves announcing a campaign well before the funds trickle in. In the case of a university, alumni, staff, and community members benefit from ample notice. To accomplish this, the pros at Pel Hughes produced beautiful graphic design pieces for Lincoln U's social media, website, and fundraising web pages.
Below are some examples of non-profit marketing images our team designed.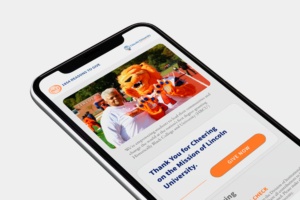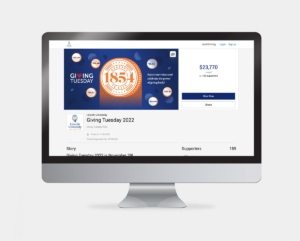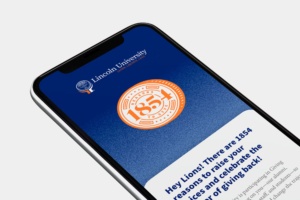 These types of images are perfect for e-mail campaigns, social media announcements, websites, and even direct mail pieces. In addition to professionally designed images, copy should concisely reflect the need for donations as well as simple instructions for how recipients can contribute. The entire process should be as easy as possible to incentivize donors.
Lincoln University's Results
Pel Hughes is pleased to announce that Lincoln University's Giving Tuesday fundraiser was a heartwarming display of generosity and charity. The university received over $24,000 in donations from 161 contributors in a 24-hour timeframe. One aspect of this fundraiser that was unique was that donors could select where their funds went such as specific programs, the library, clubs, or athletic teams.
Ring in the New Year with a Great Non-Profit Marketing Plan
Pel Hughes is a woman-owned enterprise and full-service printing company. We pair cutting-edge technology with old fashioned, client-centered service. If you're interested in boosting the visibility of your non-profit, give our helpful experts a call at (504) 486-8646.
https://pelhughes.com/wp-content/uploads/2023/01/PH_Jan_2023_Social_Blog.jpg
881
2500
PelHughes
https://pelhughes.com/wp-content/uploads/2017/09/PH-LOGO-300PX-2.png
PelHughes
2023-01-04 10:00:09
2023-01-04 10:00:09
Non-Profit Marketing: Lincoln University's Fundraiser