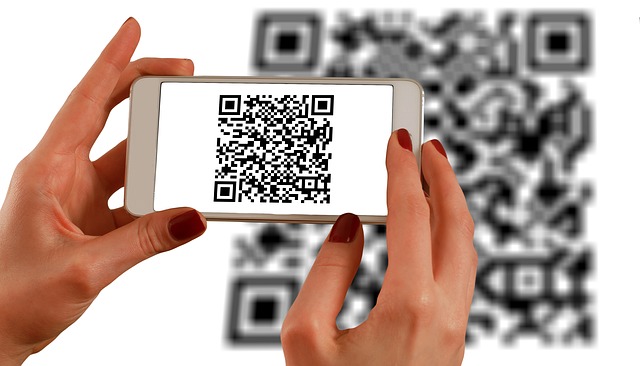 Did you know that over 11 million households in the United States scan QR codes at least once a year? Now that most smartphones have built-in technology to read QR codes, more businesses are implementing these codes into their marketing strategy—particularly if a business engages in omnichannel marketing. A QR code is a great method to merge in-person advertising with digital marketing. Following are five ways you can capitalize on marketing with QR codes. 
#1 Include QR Codes on Your Direct Mail
Direct mail—whether it's a promotional offer or a postcard announcing a grand opening—is a great place to implement QR code marketing. Placing a QR code in the corner of a mailed piece is great for driving traffic to your website or your social media channels. Driving consumers to your digital properties helps establish brand recognition and promotes frequent engagement with your client base. 
#2 Use QR Codes to Promote a Sale or Coupon
Placing a QR code on signage in your store, on your website, and on social media posts with links to promotional sales and coupons can help you boost sales and move inventory. Deals with buy-one-get-one offers are wonderful ways to unload stagnant inventory, too. 
Pro Tip: Offer promotions, coupons, and discounts after a consumer has filled out a contact form that includes their e-mail. This can help you build up your database for future marketing campaigns. 
#3 Generate a QR Code to Make a Restaurant Menu
QR codes can route customers to digital menus. This is especially beneficial for those phoning in orders for take-out or delivery or for those ordering from food trucks. Many restaurants have adopted QR codes for their menus because it is contactless. Living through a pandemic has made people hypervigilant of what they make contact with and justifiably so. 
#4 Add QR Codes to Packaging to Encourage Repeat Purchases
If you run a business that sells consumer goods, particularly items that involve repeat purchases like skincare creams or vitamins, you could benefit from having QR codes printed on packaging. These custom QR codes can encourage repeat purchases by generating the same product and quantity into a digital shopping cart. This practice makes it easy for your customers to order the same thing on a residual basis with very little effort. 
#5 Use QR Codes to Encourage App Downloads
QR codes can generate more than links to social media and websites. They can be used to route consumers or clients directly to the iTunes or Google Play store where your business' app can be downloaded. Marketing with QR codes in this way is especially beneficial for service-based businesses or those in the retail industry. 
Marketing with QR codes doesn't have to be complicated. In fact, it's best to implement QR codes in instances where this technology makes your clients' or customers' lives easier. 
Pel Hughes is a woman-owned enterprise that offers full-service printing to business throughout the US. We provide support for database management, campaign automation, direct mail, and graphic design. Fill out our contact form on our website or call (504) 486-8646 to request a quote. 
https://pelhughes.com/wp-content/uploads/2021/12/hands-g92b20fbd5_640.jpg
366
640
PelHughes
https://pelhughes.com/wp-content/uploads/2017/09/PH-LOGO-300PX-2.png
PelHughes
2021-12-14 08:00:54
2021-12-06 16:48:46
Marketing with QR Codes