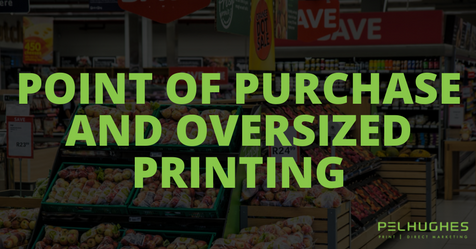 We've all been there.
You're standing in line at the grocery store, using every ounce of rapidly disappearing self control to keep your eyes on that black conveyer belt and not on the wall of heaven snacks whispering sweet nothings to you.
Not only do you KNOW the Reese's Peanut Butter Cups are delicious, there's a big old display stand filled with cruel little peanut butter bunnies.
Can you live without them?
Probably.
Do you want to?
Probably not.
Suddenly your arm does that thing where it reaches out and grabs one without your express, mental permission. The bunny has won.
What just happened?
Well folks, we just described the power of chocolate, peanut butter, and point of purchase advertising.
POP is pretty much what it sounds like. Basically, the goal of POP advertising is to encourage impulse buys. In order to do this, stores and brands create signs and displays that are both eye catching and persuasive. They might tout some fantastic 2 for 1 deal, give recipe suggestions for an often overlooked ingredient they're trying to push, or encourage a buy with a simple "grab a snack!"
The (proven) logic is that signs and displays will draw attention and encourage a purchase. In fact, Ad Age reports that a family of four will spend 61% of its total grocery bill on unplanned purchases.
Translation: It's open season out there, and you need to catch the consumer's eye with imagery.
At Pel Hughes, we are experienced in creating POP signs and displays that are beautiful, eye catching, and completely aligned with your brand.
We have the capability to put your POP message on a huge variety of materials, from glass to plastic to vinyl – so dream big.
Here are a few examples of what we print here at Pel Hughes:
Vinyl Banners

Window Adhesives

Floor Graphics

A Frame Signs

Banner Stands

Canvas Prints

Foamcore Boards

Yard Signs

Posters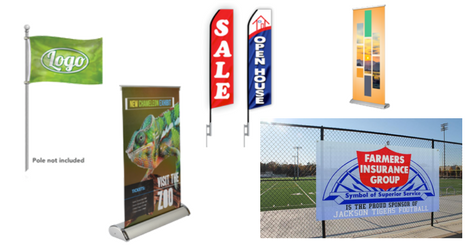 Want to give POP a try? Give us a call or shoot us an email today!
Tweet
https://pelhughes.com/wp-content/uploads/2017/09/POINT-OF-PURCHASE-AND-OVERSIZED-PRINTING-PEL-HUGHES.png
249
476
PelHughes
https://pelhughes.com/wp-content/uploads/2017/09/PH-LOGO-300PX-2.png
PelHughes
2017-12-05 07:31:17
2017-09-26 17:13:25
Point of Purchase and Oversized Printing